PLEASE NOTE THIS SITE IS CURRENTLY UNDER CONSTRUCTION

Razor LED's are available from your local electrician and our network of distributors Australia wide. Razor LED's are commercial/industrial type grade not the standard type.
So if your wanting quality,durability,longevity, and most of all the brighest LED's on the market.
Razor LED's are for you!
Razor LEDs are Australian Standard compliant, C-ticked approved, and we back up with a 2 year back to base warranty (conditions apply).
If your in the market for LED's come and see our showroom and inspect for yourself trade enquires only.
Make us the last point of call and you will see the difference in the quality.
Reduce your power bill and start using
"Cutting Edge Lighting" with Razor LEDs.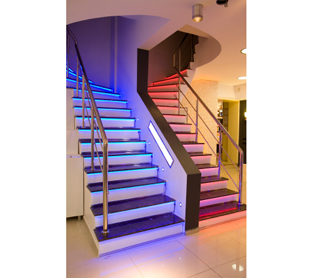 | | | |
| --- | --- | --- |
| Razor Product Range | LED Bulbs | LED Ceiling / Down Lights |
| LED Tubes | LED Panel Light | LED Wall Washer |
| LED Light Bars | LED Strip Lighting | LED Modules |
| LED Inground / Under Water Lights | LED Street Light | LED High Powered Lights |
| LED Spot Lights | LED Accessories | Stainless Steel Fittings |
| LED Traffic Signs | LED School Signs | General LED Signs |